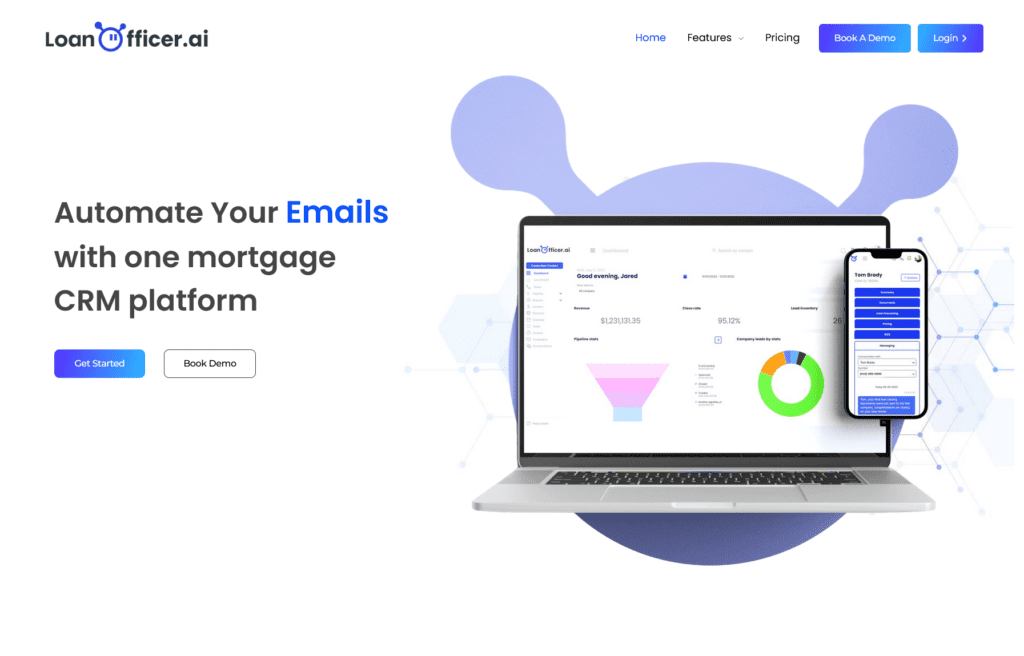 Project Details
For this project, our team had one goal: help bring a modern web design language to Loan Officer AI's new website to help with their product launch. Loan Officer is an all-in-one CRM platform for mortgage businesses. It offers intelligent automation with their pre-built marketing suite of tools and branded digital portal.
Design a modern website with animated graphical elements and a strong focus on beautifully integrated HD videos.
For Loan Officer, the team at Imagine Monkey developed modern design solutions to tackle sequential HD streaming elements without overloading the end-user. We ensured that the website followed browser standards for auto-playing multiple video streams without violating common best-use practices.
Post-launch, the website has performed in the top 10% of all online speed measurement tests that it was tested with. Utilizing the power of our high-speed dedicated servers, NGINX Reverse Proxy Caching, and intelligent DOM element loading, LoanOfficer.ai bests Google's recommend 3 second page-load times.