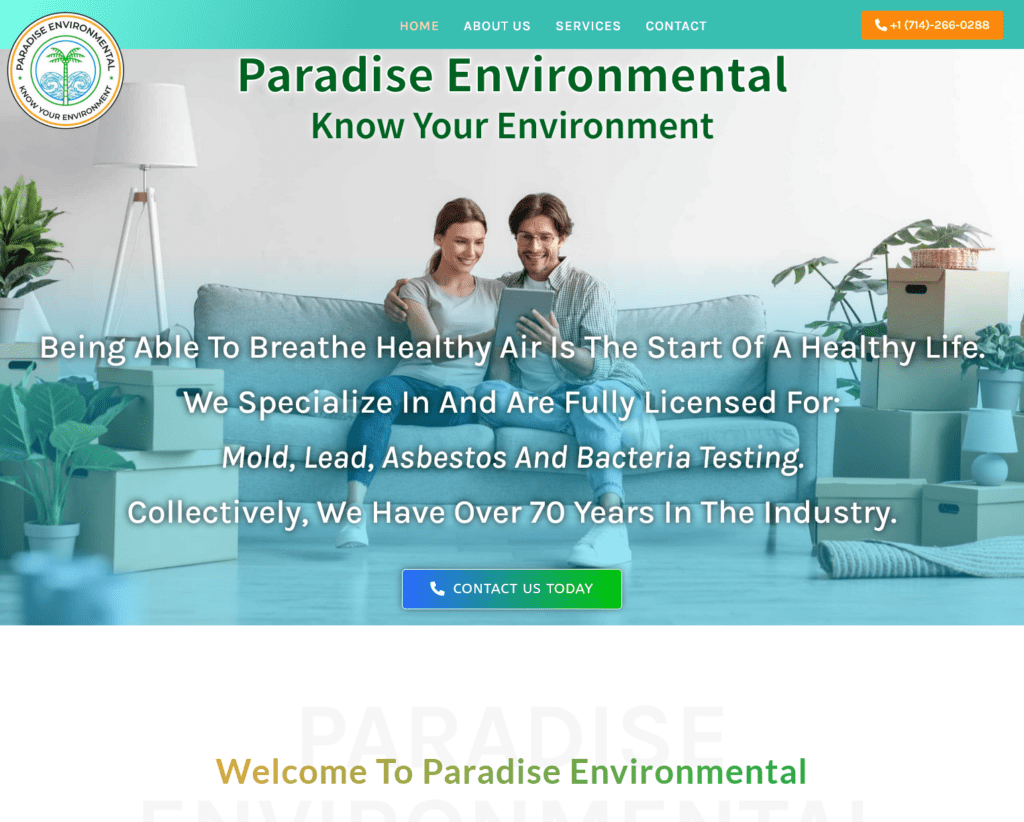 Project Details
Imagine Monkey was tasked with the responsibility of creating a tailor-made website which harmonizes with the brand guidelines of Paradise Environmental. Our primary objective was showcasing their environmental testing services in a manner that resonates with their customers and establishes a personal connection to their brand.
Client: Paradise Environmental
Date: April 2023
Update aging design elements
Incorporate new digital assets
Provide a fast and user friendly user-interface
Increase organic SEO score
Our main goal was to redesign their aging website and bring in new digital assets for a complete UI overhaul of their web presence. We were able to accomplish this by utilizing modern web frameworks, high quality digital assets, and production optimization tools.
The client's new website has attained a top 10% ranking in Google's online speed measurement tests, thanks to our focus on dynamic image optimization and our application of finely tuned page-speed performance best practices.